TrackR Bravo - Lost it Find It
How it Works
TrackR is a small, coin-sized device that easily attaches to your valuable items. With the TrackR app, locate any lost or misplaced item in seconds by ringing your missing keys, using TrackR's Distance Indicator or via Crowd GPS. Watch the video below to learn more!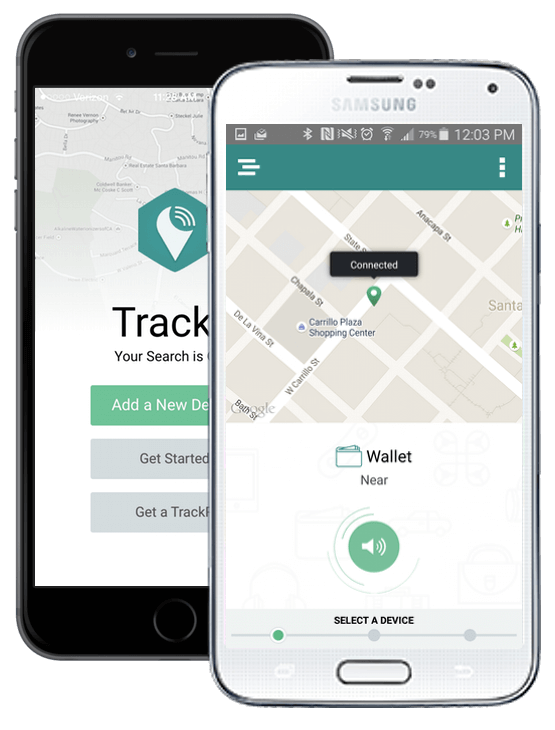 Easy to track your things
TrackR has an app for both iPhone and your Android smartphone. The beautiful application allows you to easily track your lost items so you can always stay connected with your most beloved things.
TrackR bravo helps you locate any lost item such as lost keys, lost wallet, lost phone, lost purse, lost anything using your iPhone or Android
Press the app will guide you to the location of your lost item using a distance indicator. You can also ring your lost item to help track it.
TrackR bravo works both ways! If you can't find your lost phone, you can press the button on the device to ring your lost phone.
Crowd GPS is a new way for users to crowd source the location of their lost items using other users phones.
Main Features -



Distance Indicator
Hotter? Colder? The TrackR app displays the distance between you and your items – letting you know how far those pesky keys are.
Item Ringer
With the quick tap of your finger, TrackR can ring your misplaced keys – no more hiding under the mail! Finding keys has never been easier.
Phone Finder
Can't find your phone? Press your TrackR device's button to ring your phone, even if it's on silent! We make finding your phone too easy.
Crowd GPS
Lost something? TrackrR's Crowd GPS network will help you find it. When another TrackR user is within range of your lost item, you will receive a GPS update.
Separation Alert
Forgot your phone again? Custom 2-way separation alert notifies you before you leave items behind!
Design Driven
TrackR bravo uses beautiful anodized aluminum construction for the thinnest and most durable tracking device.